Join Our Team. Become a Straw Free Intern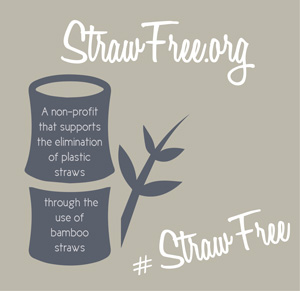 Join a team of trailblazers that are working on solutions for the global plastic problem in a business-oriented, consumer-driven way.
StrawFree.org is committed to inspiring a plastic-free lifestyle through the elimination of single-use plastic straws. We are offering a sustainable alternative — bamboo straws — that is making its way into restaurants, food festivals, and people's homes.
The opportunities this organization offers can be tailored to each applicant and include:
• Creating marketing material
• Representing StrawFree.org at marketing and outreach events
• Developing engagement programs with schools and universities
• Kindling partnerships with sister organizations
• Creating innovative social media and outreach campaigns
• Working on building our product, bamboo straws, in a fun team-oriented environment
We will work with your strengths and interest areas. This is a great opportunity that will look great on your resume and build your portfolio.
Please email volunteer@strawfree.org for more information.
Please email a letter of interest and resume to volunteer@strawfree.org.
Skills or qualifications required:
• Interest or experience with sustainability, zero waste movement, and/or ocean-related movements
• Social media experience
• Five hour weekly commitment