Resources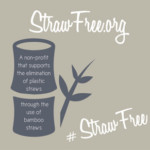 Moving towards a world with less plastic pollution
requires each of us to take small steps that in the
long term make very big impacts. Below are resources
and partner organizations to help you on your journey.
This list is not exhaustive, but rather a starting place.
Do you have a resource you would like to recommend?
Please email diana@strawfree.org.
Educational Resources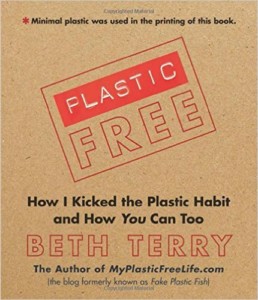 Plastic Free: How I Kicked the Plastic Habit and How You Can Too
by Beth Terry
Like many people, Beth Terry didn't think an individual could have much impact on the environment. But while laid up after surgery, she read an article about the staggering amount of plastic polluting the oceans and decided then and there to kick her plastic habit. Now she wants to teach you how you can too. In her quirky and humorous style–well known to the readers of her popular blog, My Plastic-Free Life–Terry provides personal anecdotes, stats about the environmental and health problems related to plastic, and personal solutions and tips on how to limit your plastic footprint.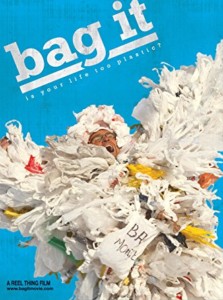 Bag it
Is Your Life Too Plastic?
Try going a day without plastic. In this touching and often flat-out-funny film, we follow "everyman" Jeb Berrier as he embarks on a global tout to unravel the complexities of our plastic world. What starts as a film about plastic bags evolves into a wholesale investigation into plastic and its effect on our waterways, oceans and even our own bodies. We see how our crazy-for-plastic world has finally caught up to us and what we can do about it. Today. Right now.
Partners
The Plastic Pollution Coalition
Plastic Pollution Coalition is a growing global alliance of organizations, businesses, and thought leaders working toward a world free of plastic pollution and its toxic impact on humans, animals, and the environment.
StrawFree.org is proud to partner with the Plastic Pollution Coalition. Check out their website for resources on combatting plastic pollution.

The Last Plastic Straw
The Last Plastic Straw strives to educate the public about the absurdity of single use plastic, its effects on our health, our environment, and our oceans.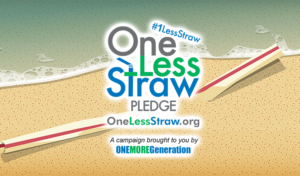 One Less Straw Pledge
The One Less Straw Pledge campaign strives to educate the public about the dangers of single use plastic straws, its effects on our health, our environment, and our oceans.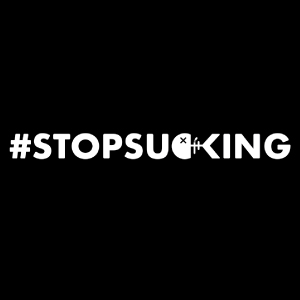 Strawless Ocean, A Collaborative Initiative by Lonely Whale Foundation
The Strawless Ocean initiative is led by the Lonely Whale Foundation — an organization co-founded by actor and UN Environment Goodwill Ambassador Adrian Grenier and producer Lucy Sumner. Lonely Whale Foundation strives to inspire empathy towards marine species and develop life long advocates for ocean health.